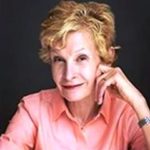 I received my MSW degree from the University of Minnesota in 1980. After working as an adolescent caseworker for two years at the Boulder County Department of Social Services in Colorado, I joined that agency's Intensive Family Therapy Team in 1984 and worked with that team for 27 years, serving families with child protection concerns and youth in the criminal justice system.  We utilized a comprehensive family systemic approach as well as DBT and EMDR therapy. I adapted EMDR therapy with my families in their homes, foster homes, and residential treatment centers. In 2010 I launched my private practice in Longmont and Boulder, CO.
I completed my initial EMDR training in 2008, was certified in 2010 and became an EMDRIA Approved Consultant in 2016. After my training, my ongoing group and individual EMDR consultation prepared me to treat simple and complex PTSD, with an emphasis on attachment issues and structural dissociation. I completed advanced trainings including Mindfulness and EMDR with Julie Greene; Treating Children with EMDR from Drs. Robert Tinker and Sandra Wilson, Dr. Ana Gomez, Carolyn Settle and Dr. Robbie Adler-Tapia, and Debra Wesselman; the DeTur Model of Treating Addictions from Dr. Susan Brown and A.J. Popky; EMDR and Medical Issues with Carol Forgash; and the Feeling State Approach to Addictions with Dr. Robert Miller. I use EMDR with the majority of my clients. (There is a complete list of my advanced trainings below). Needless to say, I am thoroughly enthusiastic about how to effectively utilize EMDR therapy to treat many kinds of issues.
In 2009 I began working with active duty soldiers and their families at the Warrior Support Center in Colorado Springs, a clinic that served primarily active duty military from Ft. Carson. This intense caring for the physical, emotional, and spiritual fallout from the military members' numerous deployments spurred me to specialize in PTSD treatment, TBI assessment and treatment, and marriage and family relationships affected by multiple deployments.
I was one of three EMDR therapists staffing the first Warrior Camp®, a program of Trauma and Resiliency Resources, Inc. held in November 2013 in New Hampshire. The EMDR team included AJ Popky of California and Tima Priess of Alaska as well as a yoga instructor and equine therapy experts. This experience solidified my skills in utilizing EMDR with veterans and active duty military clients.
During my continuing practice until 2016 I worked extensively utilizing EMDR therapy with clients with early trauma using the Early Trauma Protocol.  After becoming an EMDRIA Approved Consultant, I have focused on sharing my experience and training with other EMDR therapists in Colorado, North Carolina and South Carolina.
My Advanced EMDR Trainings
Healing the Heart of Trauma with EMDR and Ego State Therapy by Carol Forgash, LCSW
Feeling State Addiction Protocol by Robert Miller, Ph.D
EMDR and Health Related Problems: Treating the Traumas that Compromise Healing by Carol Forgash, LCSW
Toward an Embodied Self: Attachment, Dissociation and EMDR by Ulrich Lanius, Ph.D
EMDR in the Treatment of Complex Trauma, for Clients with Symptoms of Addictive and Compulsive Behaviors by Susan Brown, LCSW, BCD, and AJ Popky, Ph.D, LMFT
Mindfulness, Meditation and EMDR by Julie Greene, LPC
EMDR Toolbox: EMDR Related Methods of Safely Targeting Psychological Defenses in Clients with Complex PTSD by Jim Knipe, Ph.D
Where There are No Words: Targeting Early Trauma Held in Implicit Memory with EMDR by Katie O'Shea, MS, LCPC
EMDR Children's Training by Robert Tinker, Ph.D and Sandra Wilson, Ph.D
EMDR Case Supervision by Robert Tinker, Ph.D and Sandra Wilson, Ph.D
EMDR and the Art of Psychotherapy with Children by Robbie Adler-Tappia, Ph.D and Carolyn Settle, MSW, LCSW
Step by Step: Making EMDR Treatment Effective and Developmentally Appropriate for Children and Adolescents by Ana Gomez, MC, LPC
Memory Reconsolidation, the Flash Technique and EMDR, Basic and Advanced, by Philip Manfield
Treating Dissociative Disorders with EMDR – The Progressive Approach by Dolores Mosquera
EMDR Therapy for Suicidal Clients and Self-harming Behaviors by Dolores Mosquera
Easy Ego State Interventions by Robin Shapiro
Simplifying Complex PTSD: New Treatment Approaches by Ad DeJongh and Suzy Mattieson
EMDR 2.0: An Enhanced Version of EMDR Therapy by Ad DeJongh and Suzy Mattieson
Building Internal Attachment Bonds: Overcoming Self-Alienation by Janina Fisher
How Peace is Shaped by Healing the Fragmented Self by Doris D'Hooghe, World Congress on Intergenerational Trauma
Working with Victims of Gender Violence by Dolores Mosquera
Calming the Inner Critic by Kathy Steele
The Role of Fantasy in Complex Trauma by Kathy Steele
When Techniques Fail: Understanding and Working with Defenses and Resistance in Trauma Therapy by Kathy Steele
Stabilization Skills in the Treatment of Complex Developmental Trauma Disorders by Kathy Steele
EMDR and Emotional Processing: Working with Severely Dysregulated Clients by Anabel Gonzalez
EMDRIA Annual Conferences
2010 – Minneapolis, MN
2013 – Austin, TX
2014 – Denver, CO
2016 – Minneapolis, MN
2020 – Virtual
2021 – Virtual
2022 – Virtual
PROFESSIONAL MEMBERSHIPS
EMDR International Association
International Society for the Study and Treatment of Dissociation
National Association of Social Workers
Specialized Treatment Settings:
Warrior Support Center, Colorado Springs – Outpatient Clinic treating active duty soldiers and their families.
Warrior Camp®, a program of Trauma and Resiliency Resources, Inc. New Hampshire – First week-long treatment camp for veterans featuring daily EMDR, equestrian therapy, and yoga.